The day has finally come!
WE FINALLY HAVE NEW FAMILY ROOM FURNITURE!!!!
We have a smaller, carpeted room off the kitchen/breakfast nook where we hang out. It's our family room. We love it because it's right off the kitchen so I can be cooking or doing dishes, and still be connected to the family watching TV in the family room. The problem is, it's kind of small.
Before, we had a large leather sectional sofa in this room. The sectional was nice and we got a killer deal on it when a furniture store in town was closing. It had a queen sleeper sofa and dual recliners. So, it was a great piece of furniture. The problem?? It was waaaaayyy too big for the room. It was also starting to get a bit worn and just not our my style anymore.
This isn't a great picture of the room before. But, to the left of the couch is an entryway to the 1/2 bath and the back porch/garage area. The end table to the left was blocking that entryway. You can't tell, but the left of the couch isn't pushed all the way up against the wall. If it were, it would totally block the entryway. To the right of the sofa, there is an entertainment center with our TV. There was no room for a coffee table or anything. Such a small space!!!
But, not anymore!!
Another thing that was wrong with the room was the carpet. It was DISGUSTING!!! It was builder grade "loopy" carpet. We have a dog who sheds like crazy and his hair just wouldn't come out of the carpet. He also chewed a hole in the carpet (ummm….he's like 10 years old. What was he thinking!?!?). Then our little chihuahua still has some "accidents" every once in a while and our carpet was her backyard. Not good.
So, we sold our couch on Craigslist for $600 (!!!!!) and got new sofas & new carpet!
The new carpet! It's Martha Stewart's Winterthur design in potter's clay.
I am DIYing a project to replace that clock above the entertainment center. It just doesn't go anymore.
I love, love, love it!!!!
I'm ready to have a Spring BBQ or something!!
So, what do you think? Have you made any changes to your den/living/family room lately?
Linking up to these fab parties: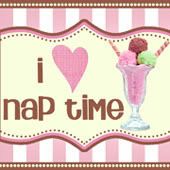 >